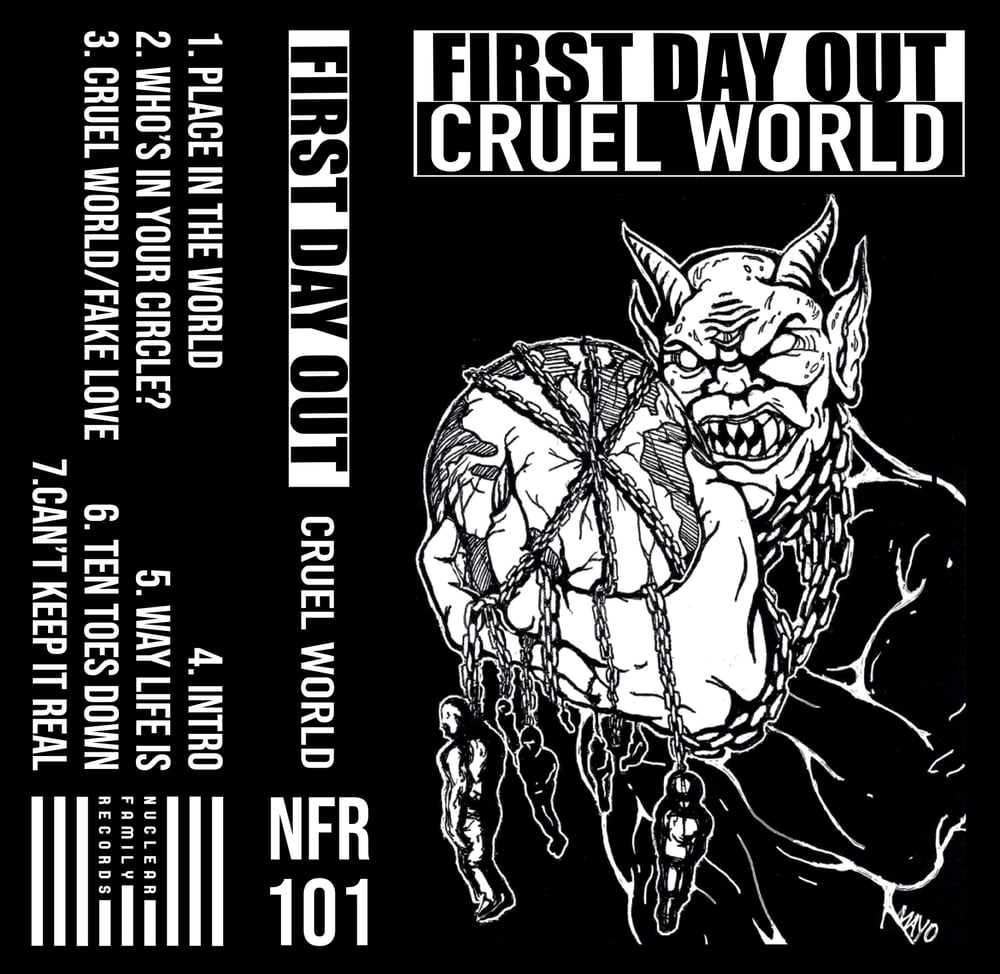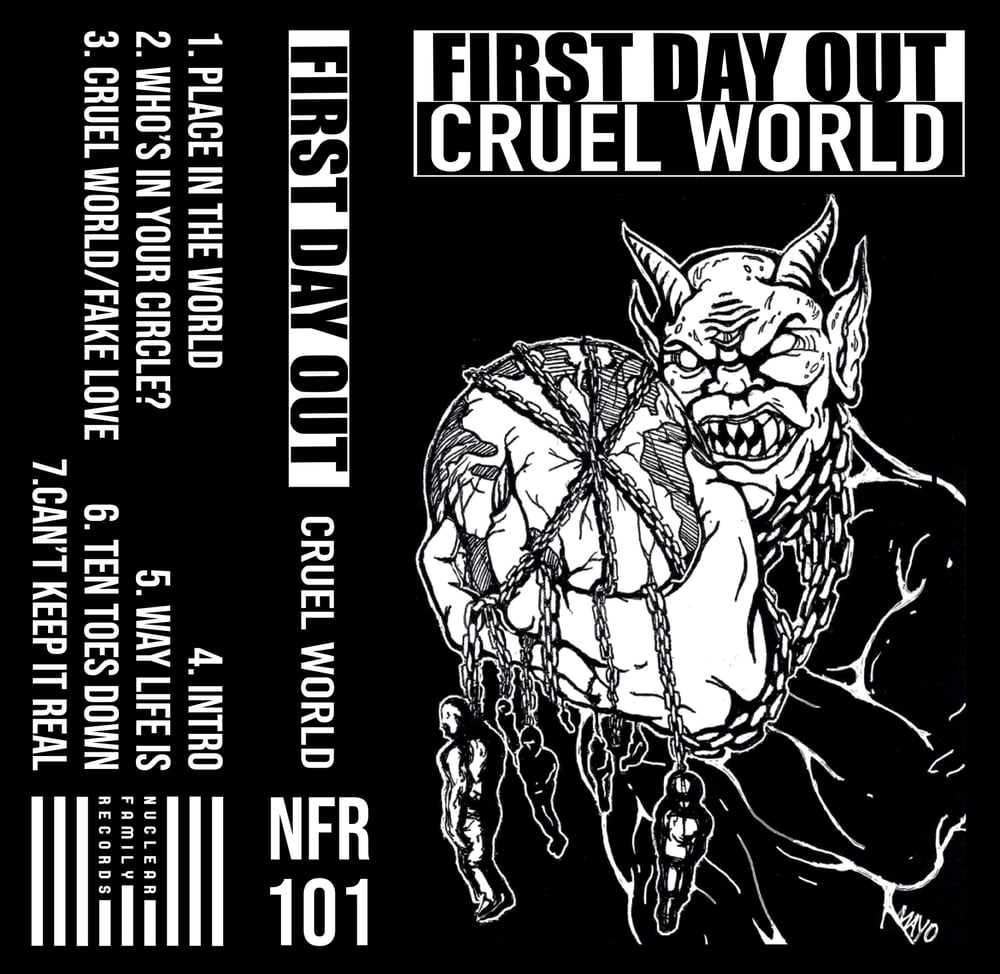 NFR101 - First Day Out "Cruel World" Cassette
£5.00
Mosh filled groovy hardcore from Atlanta, Georgia. Three new tracks and four rerecorded tracks.
https://firstdayoutatl.bandcamp.com/
Engineered and Mixed by CJ Ridings
Mastered by Len Carmichael at Landmine Studios
Artwork by Jon Mayo
Layout by Joshua Craven @inblwm
50 transparent green glitter tapes
Preorder, shipping late November.
Tracking is available upon request, just pop us an email at info@nuclearfamilyrecords.co.uk to arrange it.